Providing
Damp Proofing
Doncaster
Damp Proofing Doncaster – Are you looking for a damp proofing specialist for your property in Doncaster? HPS Damp Proofing are experienced in all areas of damp proofing, we are experienced, reliable and provide the best damp and timber surveys.
Dampness is a common problem that can affect any property, regardless of its age or location. In Doncaster, where the weather can be quite humid and wet, dampness is a persistent issue that can cause serious damage to buildings over time. To prevent and address these issues, it is important to have access to professional damp proofing services in Doncaster, Thats where HPS Damp proofing come in!
Damp & Timber Survey Doncaster - £250.
Damp and Timber Survey in Doncaster allows our experienced and friendly experts to investigate and examine the type and extent of your dampness to your property in Doncaster. This covers timber or woodworm problems too which can occur in your property in Doncaster.
Our surveys are carried out by specialists PCA CSDB / CSTDB certified damp and timber surveyors.
The process includes internal and external surveys. This allows us to accurately determine the extent of any dampness in your Doncaster Property. We can identify issues such as dampness, fungal decay and wood-boring infestation and give you a thorough diagnosis, list of work you'll require and a remedial quote to fix issues if they are present.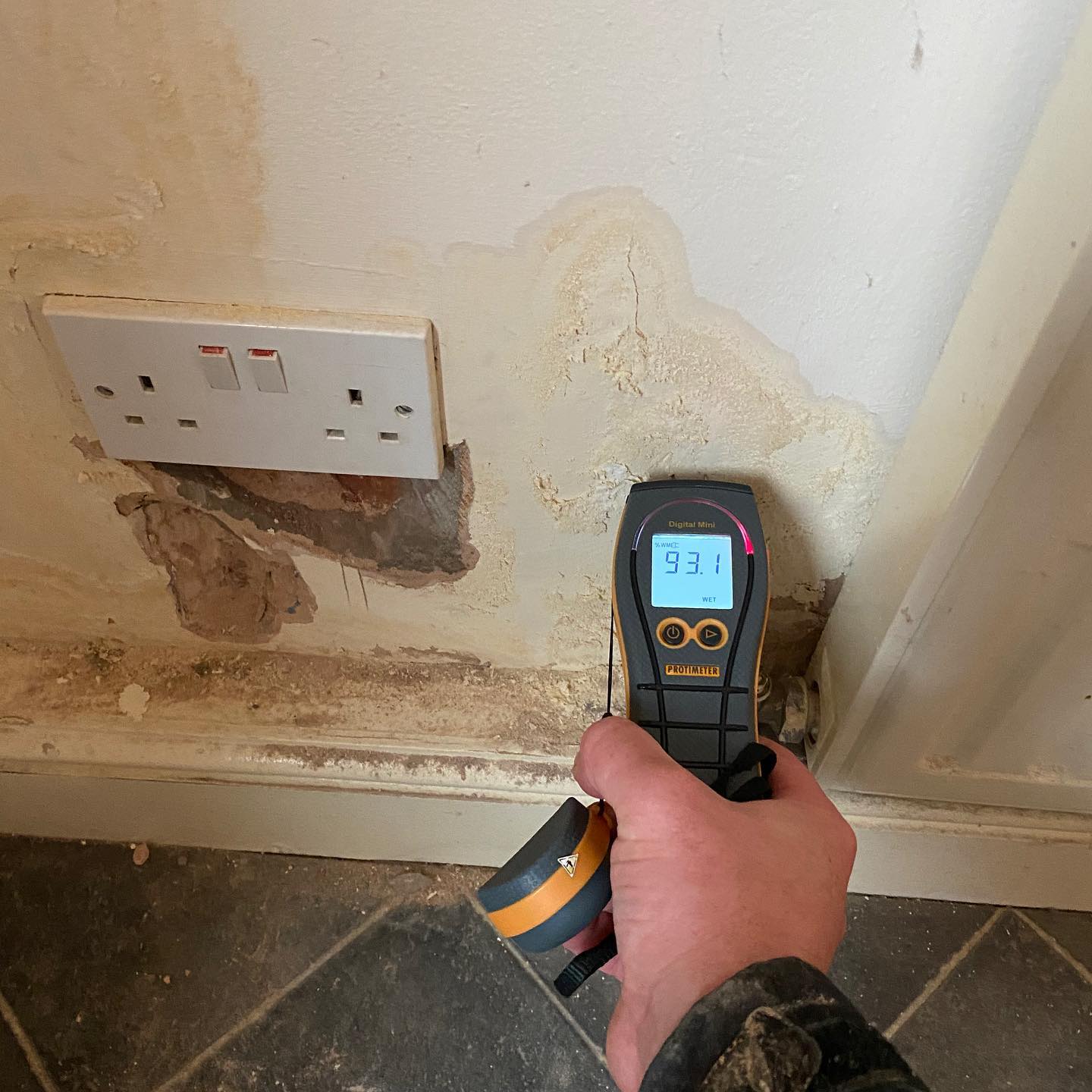 Damp Proofing for your property in Doncaster can stop rising damp, dampness from conddensation and other damp issues your property may be facing. What is damp proofing?
Damp proofing is the process of preventing the passage of moisture through walls, floors, and ceilings. This is done by creating a barrier that stops moisture from entering the building and causing damage. Dampness can lead to a variety of problems, including mould growth, structural damage, and health issues. By providing damp proofing services, professionals can help to prevent these problems from occurring and ensure that properties remain safe and healthy for their occupants.
One of the main causes of dampness in properties is rising damp. This occurs when moisture from the ground rises up through the walls and floors of a building. To prevent this, a damp proof course (DPC) can be installed. This is a barrier that is inserted into the walls or floors of a property to prevent moisture from rising above a certain level. DPCs can be made from a variety of materials, including plastic, slate, and bitumen. By installing a DPC, professionals can help to prevent rising damp and protect the property from damage.
Another common cause of dampness is condensation. This occurs when warm, moist air comes into contact with cold surfaces, causing water droplets to form. Condensation can lead to mould growth and other problems if left untreated. To prevent this, professionals can install ventilation systems that help to circulate air and remove excess moisture from the property. This can include installing extractor fans in bathrooms and kitchens, as well as air vents in walls and windows.
In addition to these services, HPS can also provide a range of other damp proofing solutions, including tanking, waterproofing, and damp proof membrane installation. Tanking involves creating a waterproof barrier around a property to prevent water from entering. This is typically used in basements or other areas that are below ground level. Waterproofing involves treating surfaces with a waterproof coating to prevent moisture from penetrating. Damp proof membrane installation involves laying a barrier between the walls or floors of a property and the surrounding soil to prevent moisture from entering.
If you are experiencing problems with dampness in your property in Doncaster, Contact HPS Damp Proofing today as its important to seek professional help as soon as possible. By providing damp proofing services,our qualified professionals can help to prevent further damage and ensure that your property remains safe and healthy for its occupants. Contact HPS Today about your damp proofing Doncaster Requirements.
See everything that we have to offer
Mould and Damp Surveys Doncaster
What Are You Waiting for?
Let's Talk About Your Damp Issues in Doncaster